Safe Zone Mirror loved by many.

We recently received an Email from Victor Okunev up in Vancouver, British Columbia. Victor Has a 2.5 hour commute often in poor conditions. He has a
nice blog called spokescommute.com Here He has some kind words about our mirror. He even calls it "My single best safety item".
Some other blogs around the net with reviews of the Safe Zone Mirror.
Adventurecycling

BentRider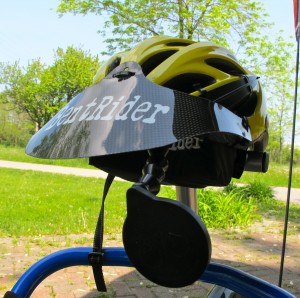 epicureancyclist